Struggling to install your new grips? Learn how to make rubber grip installation easier with tips from Sportsmith. Here are some useful tips using only common household products:
To make installation of your new rubber grips easier, you can use hairspray or mild dish soap as a lubricant

Swab the inside of the grip with hairspray or a mild dish soap
Slip the new grip into place
These items work as a lubricant to make it easier to slide the grip into place. Once the hairspray or mild dish soap dries, it will act as an adhesive to hold the grip in place.
TIP: It may be helpful to apply the hairspray or mild dish soap to both, the inside of the grip and the application area. If you do not do this, the grip can have a squeegee effect, leaving minimal or no lubrication for the rest of the grip. This makes the lubricant useless.
Another option is installing the grip with air assistance if you have an air compressor. Using trigger fittings like the examples below can make grip installation easier.
NOTE: Do not attempt combining these techniques. (Yes, we tried, and Yuck!)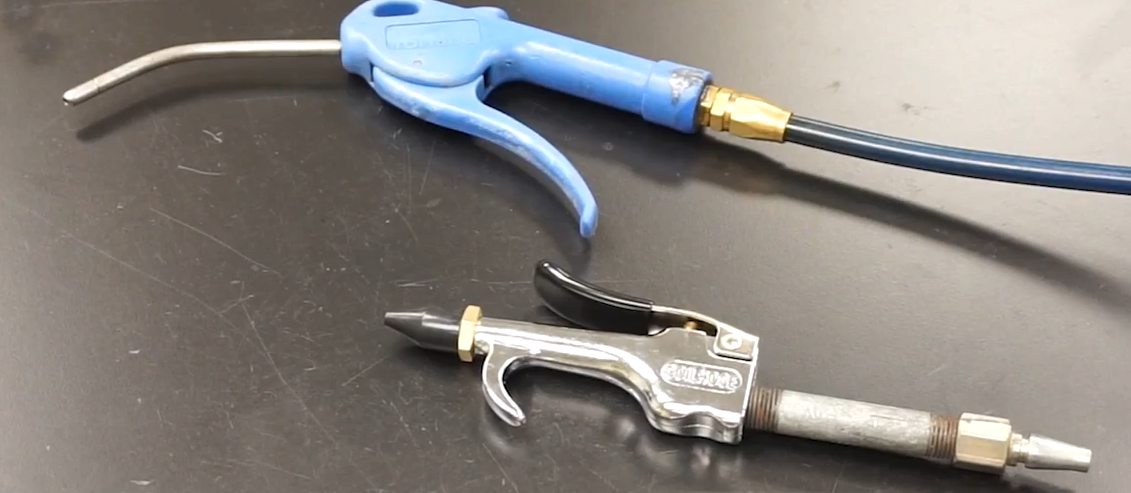 Insert the nozzle of your trigger fitting between the grip and the bar. Pull the trigger on your air fitting and slide the grip into place.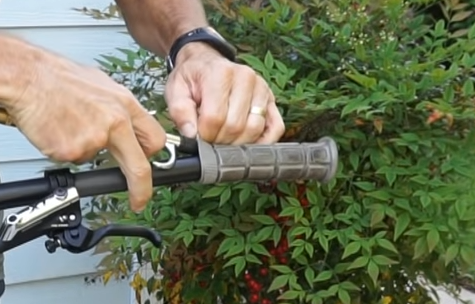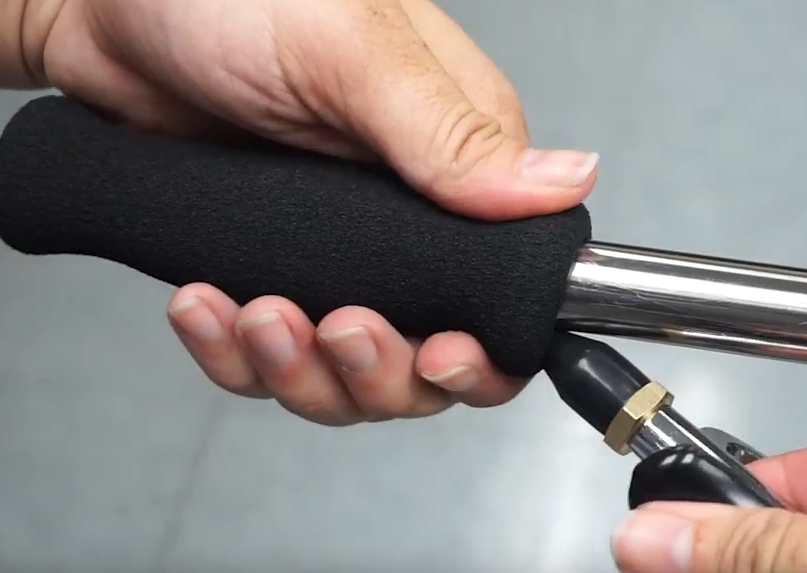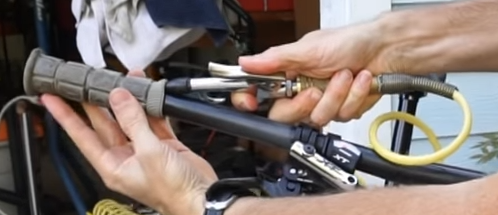 This technique can also be used to remove a grip instead of cutting a grip for removal.
Still, having trouble?
We also offer "Lube and Glue". This product is for those stubborn grips that tend to slip after installation. Put an end to the throttle grip with Lube and Glue. The bonding component creates a stronger bond than the hairspray and mild dish soap. It also works as a lubricant until it dries. The application process involves the same steps.