Does your bike wobble or rock during a workout? Maybe the surface below your bike is uneven.
Learn how to adjust the level of your bike so it is stable for your workout.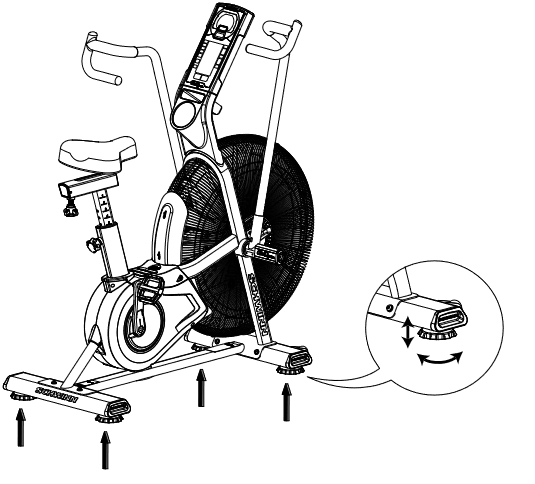 There are 4 levelers attached to your bike. There is one on each side of the stabilizers. The stabilizers are the crossbars at the front and back of the bike. They keep the bike stable from side to side.
Tools Needed:
Procedure:
Turn the levelers until they are making contact with the floor and all evenly balanced.